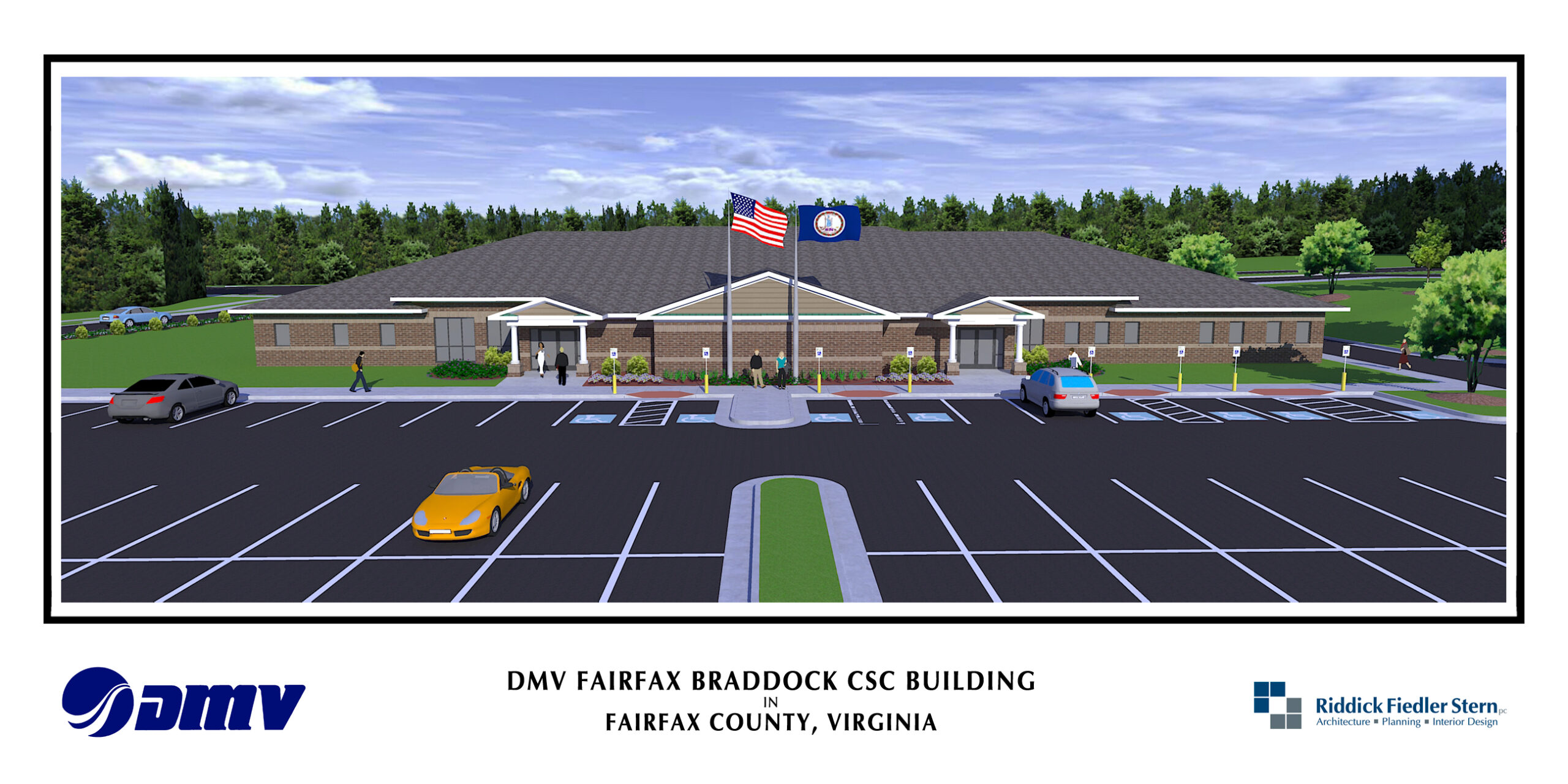 RFS Architects will be providing architectural & engineering design services for a new 15,431 SF DMV Customer Service Center.
Design work will include space planning, interior design, custom casework, construction documents, & construction administration.
The interior layout will include space for Law Enforcement & District Officials offices.
The project will also include re-paving the existing parking lot.
As an agency owned building, DEB approval is required with multiple interim submission milestones.
Location:
Fairfax, VA
Client:
Virginia Department of Motor Vehicles
Category:
State Government